The mother of Anne Boleyn puts lie to the idea that Anne was merely a middle-class gold-digger.
Elizabeth Howard Boleyn brought her pedigree with her when she married Thomas Boleyn; a member of the Howard family, her blood was blue.
It just wasn't a deep enough shade, and hadn't been blue long enough to satisfy courtiers whose families and connections with the monarchy stretched back several generations.
Born in 1476, Lady Elizabeth Howard's siblings included brother Thomas, who would eventually become the 3rd duke of Norfolk and play a key role in the downfall and execution of Lady Elizabeth's daughter, Anne - the first wife Henry VIII beheaded, and Lord Edmund Howard, ne'er do well father of Catherine Howard, the second wife Henry VIII beheaded.
Elizabeth Howard, in 1495, is mentioned in a poem by John Skelton, The Garland of Laurels.
"To My Lady Elizabeth Howard" is a section of the poem in which Skelton compared Elizabeth Howard to a goddess whose chief attribute was her inability to remain faithful to her lover.
Maybe Mary Boleyn, Elizabeth Howard's future daughter who was nicknamed 'the English Mare' and 'the great whore' came by her rounded ankles genetically; like mother, like daughter?
In 1499 Elizabeth Howard married Thomas Boleyn.
For the next five years, she was either pregnant or had just delivered one of the five children known to have existed from the marriage.
Three of her children survived their infancy; Mary, Anne and George.
All three grew to adulthood although two of them, Anne and George, went down in that famous housecleaning in May, 1536, when Henry VIII got rid of wife and friends alike in a bid to prove to himself and those he ruled that his lack of a legitimate male heir wasn't down to him.
Mary Boleyn wisely committed social suicide in order to be banished from court; in order to be left alone by other throat-cutting, back-stabbing courtiers.
Elizabeth Howard Boleyn is in the official record as having been present at the 1520 Field of Cloth of Gold - which was a sort of Lollapalooza of Royal Showing Off for the kings of England and France and sometimes Spain.
She's also noted as having possibly served as a lady in Queen Catherine of Aragon's court, and while some suspected her of having slept with Henry VIII, he famously admitted to having slept with both of her daughters but 'never the mother.'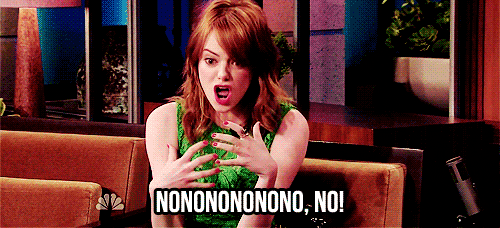 There's not a whole lot of other information about Elizabeth Howard; she lived long enough to witness two of her children's executions.
Her brother Thomas played a key role in bringing her children to the executioner's block - proving that currying favour with the king was thicker to him than blood.
She died in April of 1438 and was buried in the Howard Chapel in Lambeth Parish Church.
Did she die of a broken heart after the deaths of her children?
Did she die of more conventional cause?
No one can say for sure.
She gave birth to one of the most, if not the most, famous queens of England and she lived long enough to see her daughter the queen's beheading.
As mothers aspirations go, Elizabeth Howard might have wished her daughter Anne had followed the course of her daughter Mary, and left the court with her head still attached to her neck.